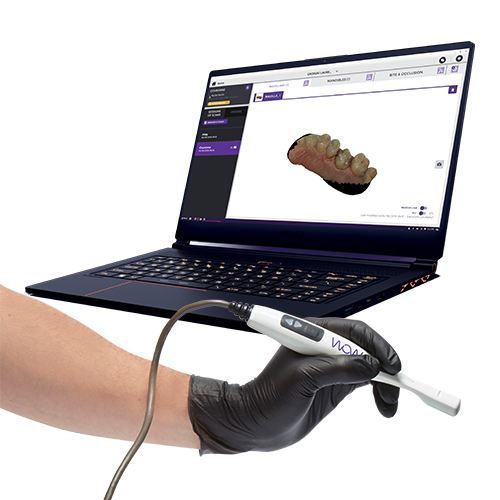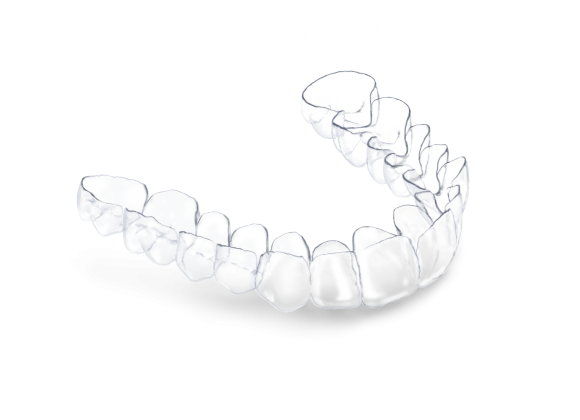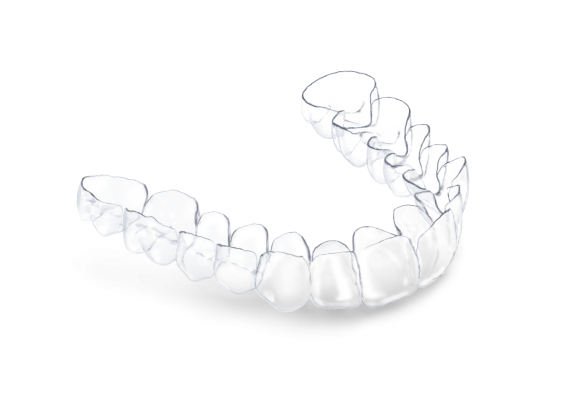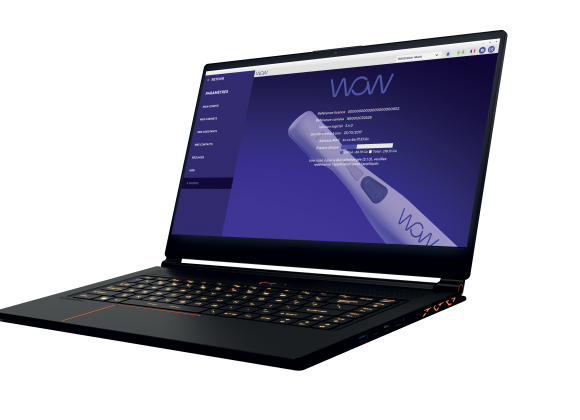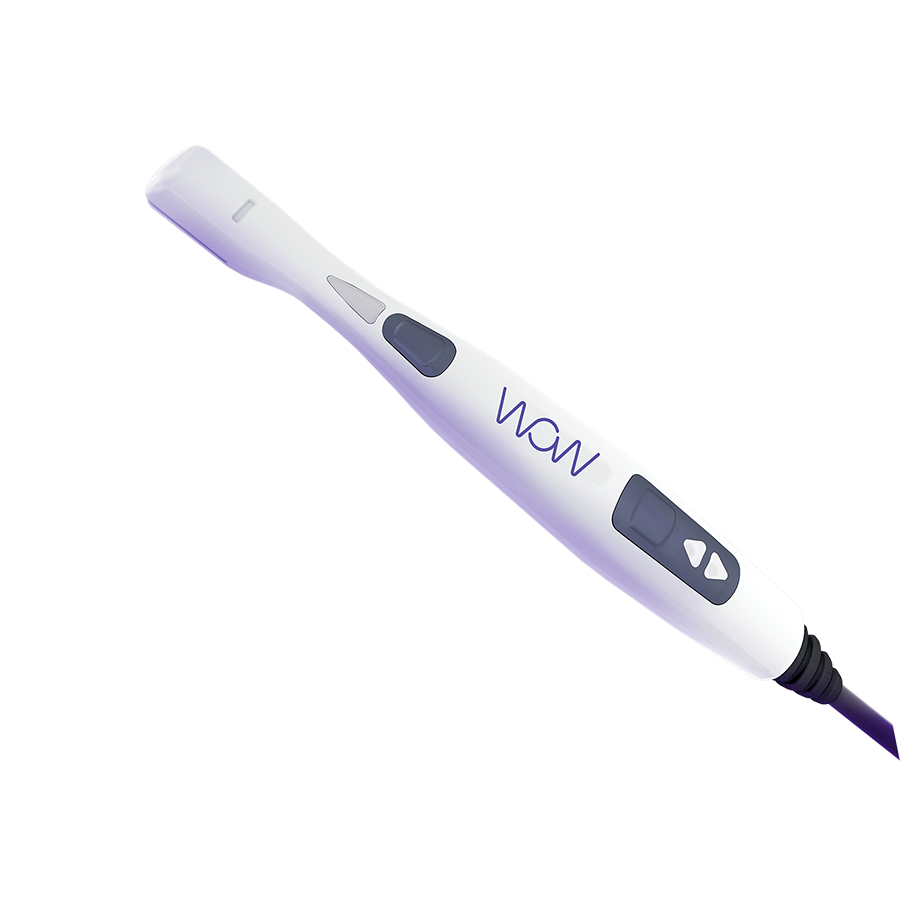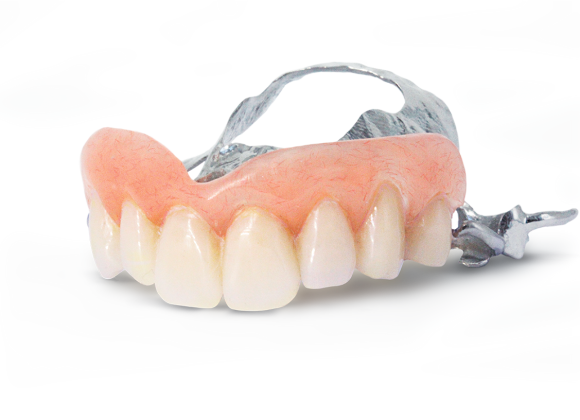 Accurate, digital impression scans
The Full Color,  Intra-oral Scanner
WOW gives you access to a limitless application universe thanks to a suite of solutions that serve the excellence of your practice and the comfort of your patient.  The WOW intra-oral scanner brings you to a multidisciplinary world with no barrier between orthodontics, implantology and prosthetics.
Price includes initial installation and (2) two hour sessions, free of charge.
Optional ½ day in office training available for flat fee of $1500 includes travel.

Download the Clinicians Report

Scanner Technical Specifications
Body made of injected copolyester.
• Polycarbonate windows in front of the LEDs and lenses.
• The body is waterproof (IP67) which allows it to be immersed completely in the indicated
disinfectant liquid.
• Power supply 5v/0.9A on a USB3 SS (Super Speed) port.
• Use in surrounding temperature between 15 and 30°c / and humidity between 30 and 80%
HR (to limit condensation).
• 2 x 15 frames per second.
• Scanning area 17×17 at 17.5mm (3 teeth).
• Depth of field for scanning: 10mm min. / 21mm max.
• 15 high brightness white LEDs / 2 blue LEDs.
• Dimensions 200 x 25 x 20mm; 110 grams.
Laptop Computer Technical Specifications
• Intel® Core™ i7 of 7th generation Processor
• NVIDIA® GEFORCE® RTX 2070
• 15,6'' screen
• Network chip Killer™ N1550 Combo Pro
• EN 60950 compliant power supply
• Weight: approx. 1,90 Kg