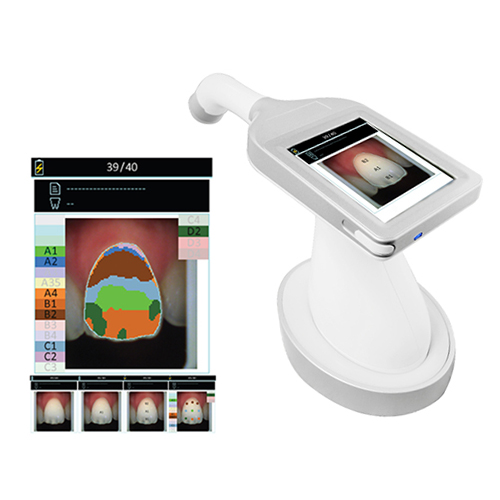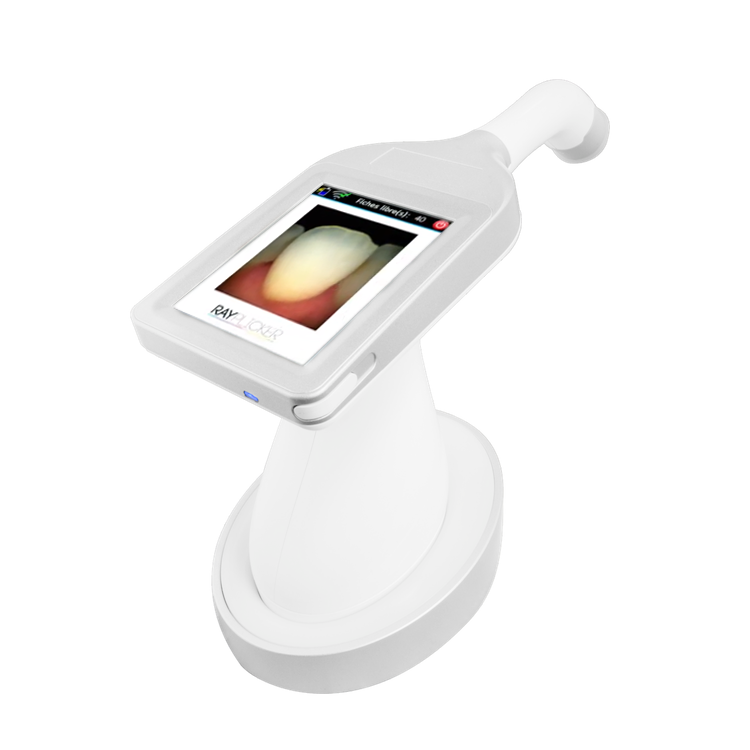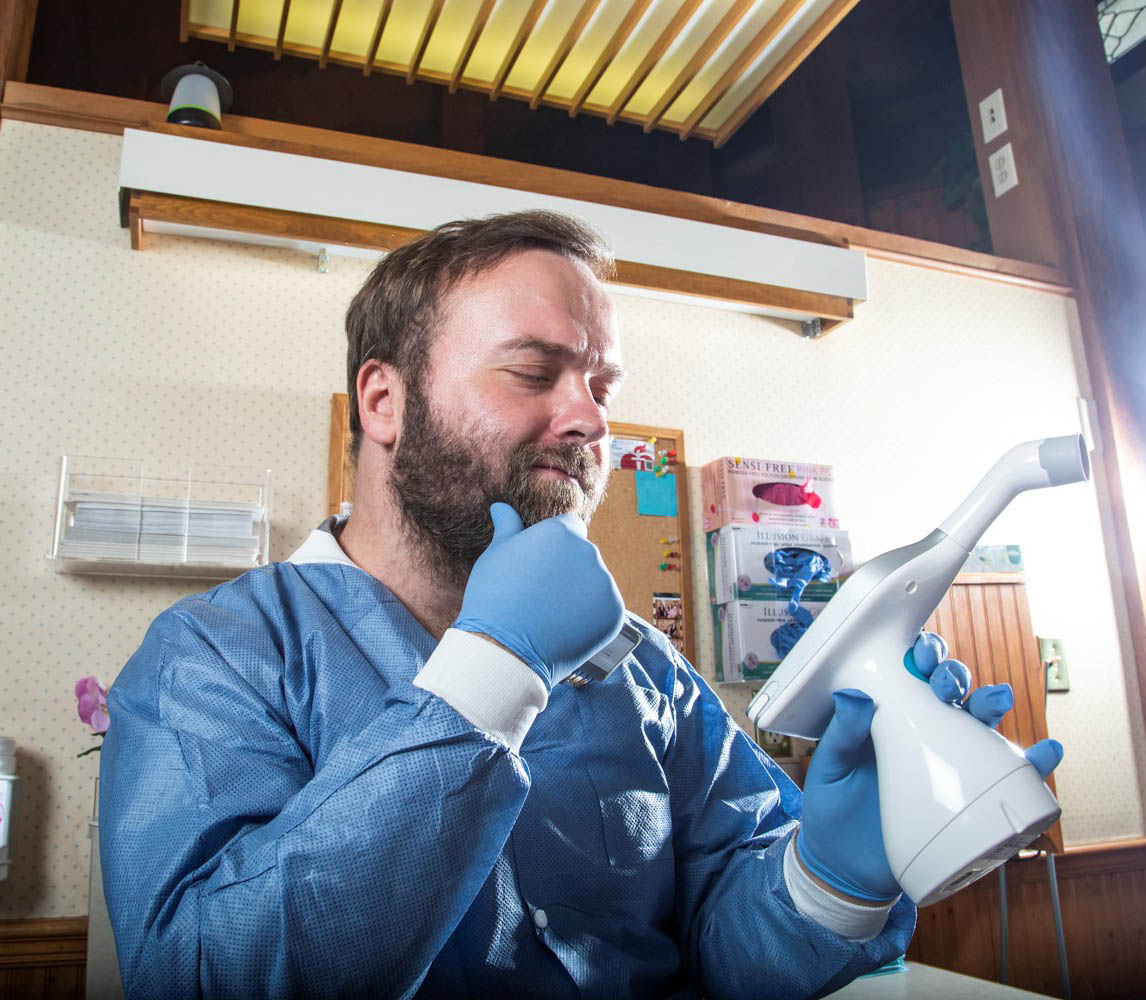 The Unique Digital Tooth Shade Analyzer
Color analysis is a crucial part of the tooth repair and replacement process. After all, a new tooth shouldn't look new. It should look like the rest of your teeth. Though many claim to have a trained eye for shade matching, other environmental factors can prove that false. The Rayplicker QuickShade's calibrating tips eliminate external factors making for an accurate shade match every time! Don't guess at the color and shade of your work, anymore. Rayplicker QuickShade uses spectrophotometry to scan, analyze, and flawlessly match the shade any tooth in a matter of minutes. Rayplicker QuickShade: Another great product from Denterprise International Inc.
Technical Specifications
Scanner Size: 240 x 49.5 x 30.5mm
Scanner Weight: 210g
Distance: 0-17mm
Accuracy: 20um
Imaging Mode: Synchronous 3D Video
Quick Reset: Yes
Model Optimization: Yes
Cartography: 2D Mapping
CMOS Sensor: 400 x 400 PX
Spectrophotometer: 400-700 nm
Screen: Touch
Resolution: 320 x 240 NTSC
Battery: Yes
Memory Capacity: 40 files

Contact Your Preferred Dealer Now
Just send a message using this form and we will forward it to your closest dealer in your area.