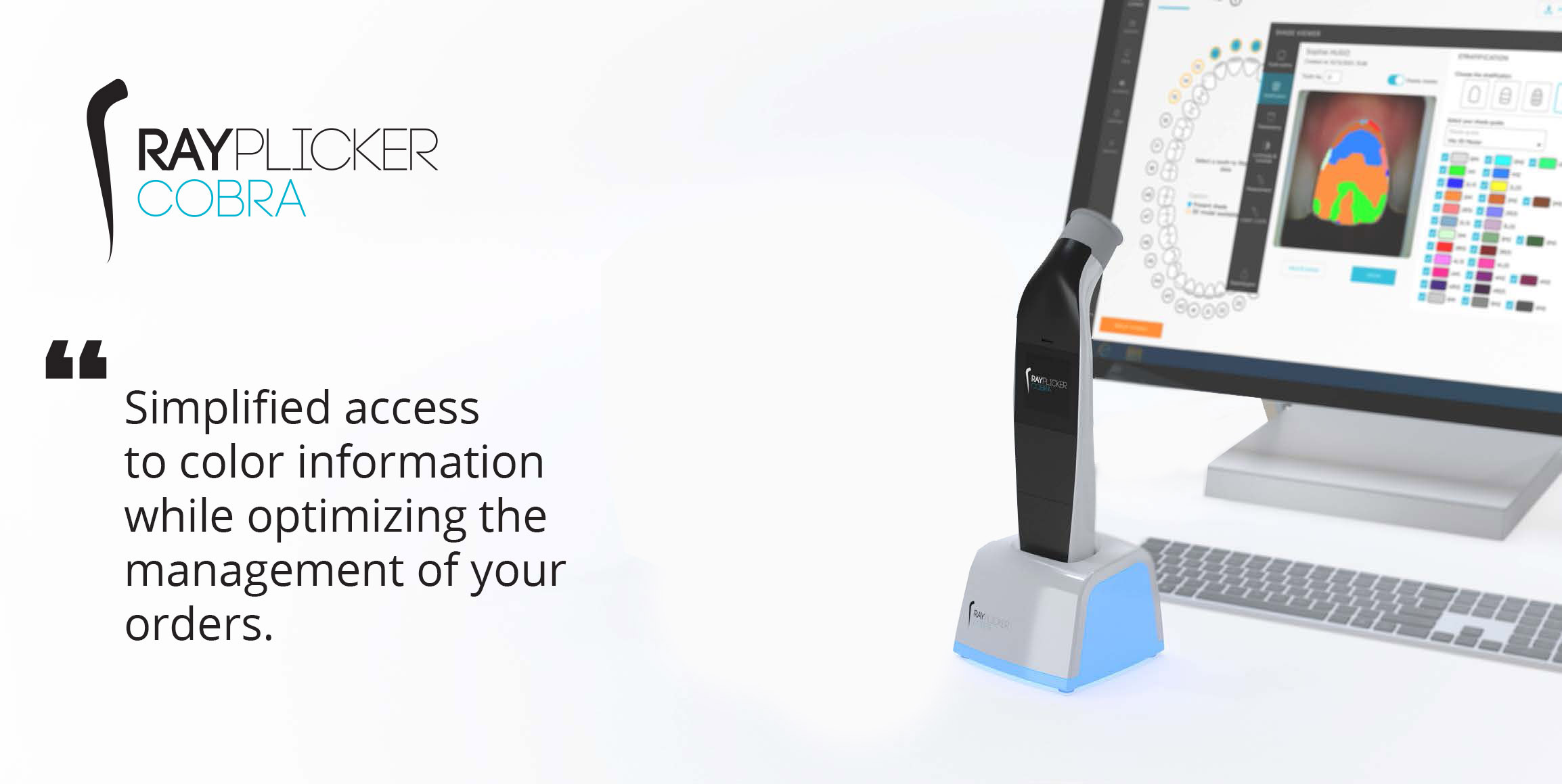 The Unique Digital Tooth Shade Analyzer
• Analysis and archiving of acquisitions obtained with Rayplicker Cobra.
• Easily centralize and manage your patients' aesthetic data.
• Visualization of aesthetic data under different shade mappings.
• Analysis of CIE L*a*b* / L*C*h values.
• Make comparisons and generate bleaching reports.
• Free software for the dental practice and laboratory.
Color analysis is a crucial part of the tooth repair and replacement process. After all, a new tooth shouldn't look new. It should look like the rest of your teeth. Though many claim to have a trained eye for shade matching, other environmental factors can prove that false.
The Rayplicker Cobra's calibrating tips eliminate external factors making for an accurate shade match every time! Don't guess at the color and shade of your work, anymore. Rayplicker Cobra uses spectrophotometry to scan, analyze, and flawlessly match the shade any tooth in a matter of minutes.
Rayplicker Cobra: Another great product from Denterprise International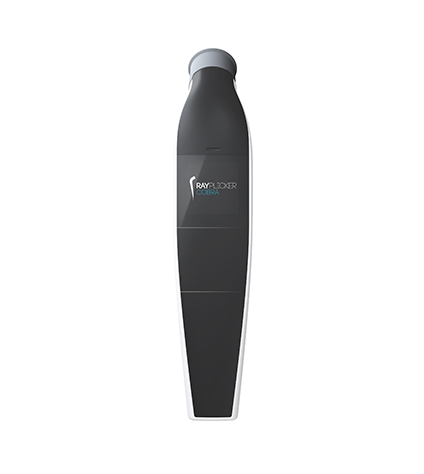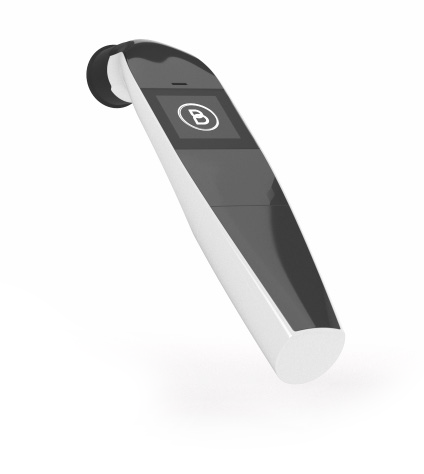 Specifications
Dimensions of the handpiece in mm: L. 200 x L. 42 x H. 35
Dimensions of the dock mm : L. 80 x l. 75 x. H. 55
Weight of the handpiece: 169 g
Weight of the dock: 124 g
Processor: IMX6 Quad cores 1 Ghz
Output: Wifi 202.11 b/g/n
Supply: 5V 2Ah / Micro usb type B
Spectrophotometer : measuring range 400-700 nm
Screen: Oled touch screen 1,5''
Resolution: 128 x 128 RGB
CMOS sensor: 1296 x 976 px
Battery : Lithium-Ion LI18650JS 1S1P
Dimension of the measuring head in mm: L. 76
Diameter of the measuring head in mm: Ø 25
Contact Your Preferred Dealer Now
Just send a message using this form and we will forward it to your closest dealer in your area.